"You said, 'Hi I'm Jason – you should join my car forum'." Or at least that's how Phil said our friendship started. That time was a blur, and I am awkward, so I'll take Phil's word on that being how it happened.
That was 14 years ago.
In early 2006, I had acquired an online car forum/website for Maryland automotive enthusiasts. I was building up this car forum – and for the next couple of years it took up a huge portion of my life – of which Phil was along for a lot of the ride – from designing graphics to shooting photos to moderating the forums to traveling with me to cover automotive events around the country. We worked on our cars together in his family's garage (with a lift!). We often had photoshoots with ours and our friends cars around the area. We had our cars in the Baltimore Auto Show one year, too! Cars are what brought us together – but we shared many other hobbies and interests over the years.
At the same time, we were both in our Freshman year at Villa Julie College – as commuters; actually living pretty close to each other. Villa Julie was a relatively small school and it seemed like our friend group intertwined connections – across all different Majors.
Our earliest misadventures involved routine dinner & movies. Remember when movies were $5-7? I recently went through an old drawer of movies stubs. We went to A LOT of movies. Then we did NBC Thursdays (Parks & Rec, The Office, 30 Rock, & Community), trips to Rock State Park, Loch Raven Reservoir cliffs, Robert E Lee Park, Old Rag, Harper's Ferry, Ocean City, Deep Creek Lake, amusement parks, and photo adventures.
And then we turned 21 and responsibly enjoyed nights out on the town – A LOT – in large groups. From our home base in Towson, to Fed Hill, Fells Point, Canton, Hightopps, and PowerPlant, to that random time we went to Fish Head Cantina, and then that fateful night at Pusser's in Annapolis. This was a season of life that I don't think anyone truly get's to have again and I feel lucky to have experienced it all with Phil.
While we spent an inordinate amount of time together in small-groups and in a large, and extended, friend group – and we have amazing and hilarious memories there – Phil and I spent a lot of time together – just the two of us. While we joked and talked about cars, bikes, photography, music, life, girls, school, work, and all the normal stuff — we also often didn't talk – we just did what we were doing – taking photos, biking, going on a hike. I think we were both content in the silence – something that I personally appreciate. There wasn't a need for a forced conversation if we didn't have anything to say – and so there really weren't any awkward times. Well, there were definitely awkward times — but that's a different story for a different time!
There were the car-related trips to cover automotive events – often times as "press" which afforded us exclusive access to things which was really fun. There were a bunch of day trips around Maryland, Virginia, and New York/New Jersey. After covering a drift event in New Jersey (with another friend), we followed "The Jersey Shore" Cast/production around Seaside Heights (from the boardwalk, to their House, to Karma, lol).
We also made two week-long trips to the West Coast for an industry-only huge event called "SEMA" in Las Vegas. We stayed in Vegas so we could attend SEMA – and for the incredibly cheap hotels; though we did literally nothing "typical" Vegas – except eat out (like that $200 dinner at Gordon Ramsay's new steak place), walk through all the Casino's, and ride the "Big Apple" roller coaster. On both trips we left Vegas at 4AM and made day trips to the Grand Canyon and the Hoover Dam (we actually went inside the dam one time) – pushing the limits of our rental cars – one of which was an 'upgrade'… a base model convertible Ford Mustang. We also made a day-trip to California – visiting Hollywood, the Griffith Observatory, Los Angeles (And Rob Dyrdek's Fantasy Factory), The Santa Monica Pier, and obviously the Pacific Ocean. All firsts for me.
Then there was biking. A LOT of bmx biking – both with Phil, and his brother. We would go to the Hickoryhurst trails, or downtown Towson, or Charm City Skatepark multiple times a week. There was that time I hit my head on the ground after landing a jump, started having a conversation with a tree, and next thing I knew I was in my shower with my parents looking at me. Phil had driven me home. The ER doctor said I had a concussion. On my birthday one year, Phil took me biking around downtown Baltimore. Over the years, the BMX bikes faded and we transitioned to mountain bikes – a much more grueling experience of which Phil was much better at.
As we both began serious relationships, the adventures together became less frequent – which I couldn't have been more happy about – because it meant we were both finding our soon to be wives. We started hanging out as couples; with other friends who were also now in relationships. And while those in-person hangouts may have been months apart, when we did come together, it was as if we had just seen each other the week prior. Phil and his wife were the cover story for our engagement. And we were ecstatic to get the call about Phil's engagement. Phil was in my wedding – and helped plan an awesome bachelor party day for me. It was an honor to walk through significant seasons of our life with Phil – especially ones as formative as our late teens and early and mid 20's – and see him grow and mature into a man and husband!
This is just a sampling… All the memories and stories we've shared over the past 14 years would take up much of this page – and I'm going to reserve them for reminiscing with friends, sharing with my daughter, and smiling about them on my own.
Relationships and friendships have come and gone – through seasons of life – and while that's sad, it's life, you appreciate the time together, you mourn a bit, and you move on. But I've never lost a friend to death — and I didn't know how to process the crushing sadness and constantly conflicting emotions. I live in the same area that Phil and I spent so much time in during college and the years after. There's virtually nowhere I can go around here that I can't think of a memory and see Phil in it. I think he'd still be on my mind if it weren't for the area, but the proximity just makes it all that much more of a daily reminder. I think of Phil everytime I walk through my dining room and see the chandelier he helped install — or in my daughter's playroom and see the ceiling fan he helped install – the last time he was over my house.
The comfort of having a friend may be taken away, but not that of having had one.
That quote is attributable to "Seneca the Younger" – a Roman philosopher – and as with any quote found online, I have no clue if that's true. But I like it. Most of the the pithy or glib death-related "comforts" were of no comfort to me. But, that quote is the first thing that immediately resonated with me and refocused my mind on the incredible time spent together.
I mourn not being as physically present the last year of his life due to COVID and believing that we'd have time once things got better. I mourn not being able to hang out with Phil and his wife now, or have him interact my daughter, or text him when the latest ridiculous Obsessed Garage or Doug Demuro video comes out, or share lawncare tips, or talk about cars, or meet up for a game night with friends, or go to a brewery or a cider festival, or go on a vacation together, or any of the bright future that should be playing out right now.
But, I am incredibly grateful to have had 14 years of Phil. I am especially grateful to have had Phil's consistent friendship during college and the few years that followed. Phil was a constant in a season of change after change. Phil was a source of joy – both directly and as a part of a larger experience and season. It cannot be understated how comforting it was to know that I had a guy to call or text at anytime – either to joke with, or go for a drive with, or go for a bike ride, or to grab a hot chocolate in the middle of the night and drive out to the country and stare at the sky hoping to capture an astrological event.
I am grateful for our time.
Really really grateful.
But I am still sad his time on Earth was cut short.
Really really sad.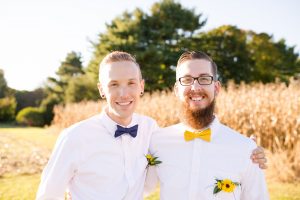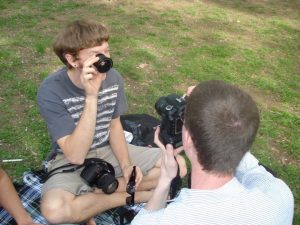 *The cover photo is a photo I took of Phil at the Baltimore Museum of Industry one night when we were out with some friends for a car photoshoot.